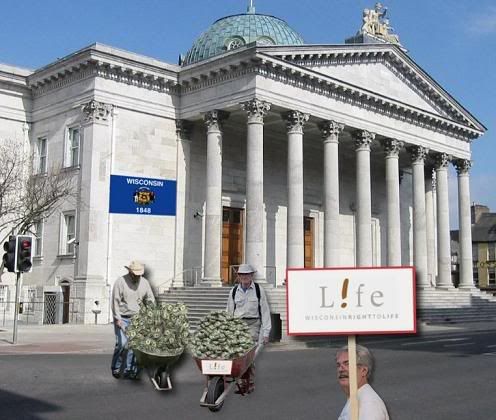 Wisconsin Right to Life issued a press release today advocating freedom of choice for Wisconsinites. The group is urging your Assembly representatives to vote against the Impartial Justice bill (which passed the Senate 19-13 today) to publicly fund Wisconsin supreme court campaigns.
WRTL is a strong believer that;
"Individuals should have the right to determine which candidates they will financially support."
When it comes to that individuals body however, the group believes the government must be firmly in control.
Enough with hypocrisy, on to misrepresentation. WRTL frames the public funding debate as;
"Forcing Wisconsin taxpayers into a situation where they are unwillingly supporting candidates they may not want elected."
WRONG. Taxpayers are not supporting a candidate, they are supporting a campaign and (more importantly) a term on the state's highest court uncorrupted by big money and corporate interests.
Give it a rest Wisconsin Right to Life. You are wrong about everything.
——————————–
Photoshop by Tim